Dental Monitoring
Orthodontics is an exciting industry to work in. Not only does the team at Invisible Orthodontics get to see the transformation orthodontic treatment can make to our patients' teeth and smiles, we get to use the latest technology to achieve it.
Dental Monitoring is one of the latest systems to revolutionise the orthodontic industry. This system enables you, the patient, to take regular photos of your teeth and upload them so we can keep track of your treatment.
how does Dental Monitoring work?
Dental Monitoring is a mobile application you can have on your smart phone. It has a built-in algorithm so you can take a photo of your teeth while undergoing orthodontic treatment and it will process this photo to record how your teeth are moving at various stages.
By uploading the photos to an online system, the 3D technology this mobile application uses means our orthodontist can get an accurate image of how your teeth look. This means we can make sure your teeth are moving as they should during treatment.
Dental Monitoring doesn't replace visits to us; we still want to see you every six to eight weeks. But in between your visits you can take pictures and we can keep an eye on how your treatment is coming along.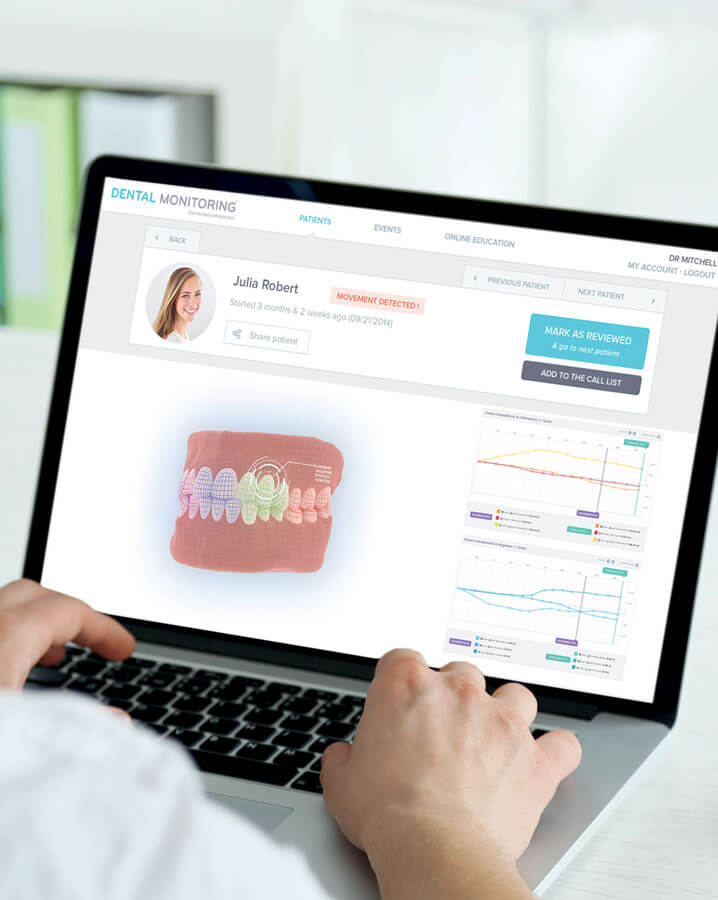 benefits of Dental Monitoring
Easy to use mobile application
Can keep a record of how your treatment is progressing
Your orthodontist can contact you for an appointment if we don't think your teeth are moving as they should.
Get a precise image of how your teeth are looking
We can manage your treatment journey remotely
Book a free Invisalign® consultation with the team at Invisible Orthodontics today.
Invisalign® aligners are a registered medical device, you should always read and follow the label as well as the instructions of your treating orthodontist.
*We offering a free consultation for anyone under the age of 18.