Invisalign®

the clear way to straighten teeth

Invisalign® has provided a discreet alternative orthodontic treatment for adults and teens. It gives people who would not have previously considered braces a treatment option that is nearly invisible and that produces excellent results!
how does Invisalign® work?
Invisalign® is a series of custom-made clear aligners that fit snugly over your teeth and gently reposition them. Each aligner is worn for two weeks then replaced with the next aligner in the series. The aligners are designed to exert pressure on specific teeth at a certain stage in treatment, gradually moving each tooth to the desired position. Our team carefully monitors your progress at regular appointments scheduled every 6-8 weeks.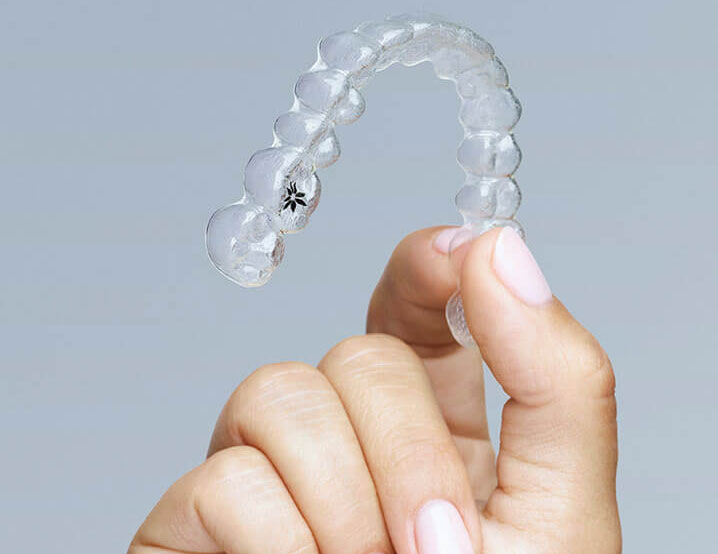 completely removable
Invisalign® aligners are completely removable, which means you can eat, brush and floss as normal. There are no food restrictions whatsoever. You can also remove them at any time for a special occasion or important presentation. This kind of control makes Invisalign® an excellent orthodontic option for adults.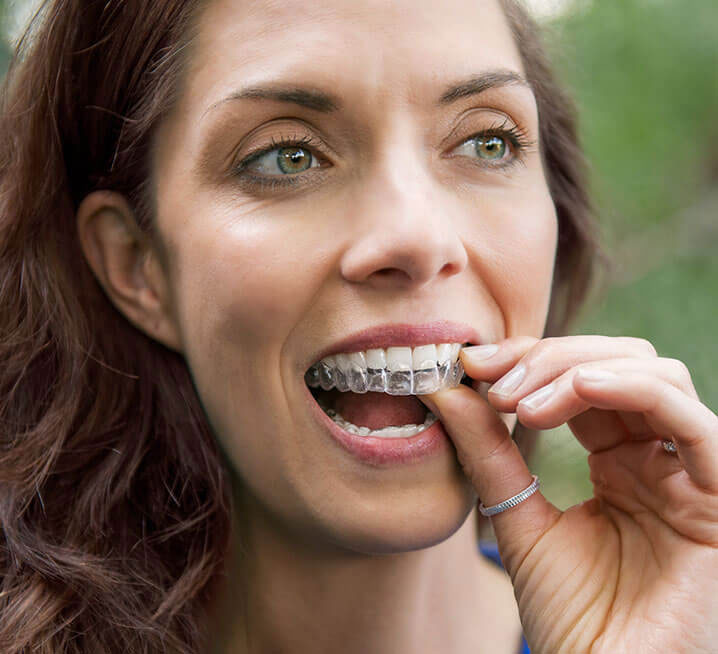 shorter treatment time
Treatment time varies on a case-by-case basis, but the average treatment time for Invisalign® patients is just 14 months.
Invisalign® aligners are a registered medical device, you should always read and follow the label as well as the instructions of your treating orthodontist.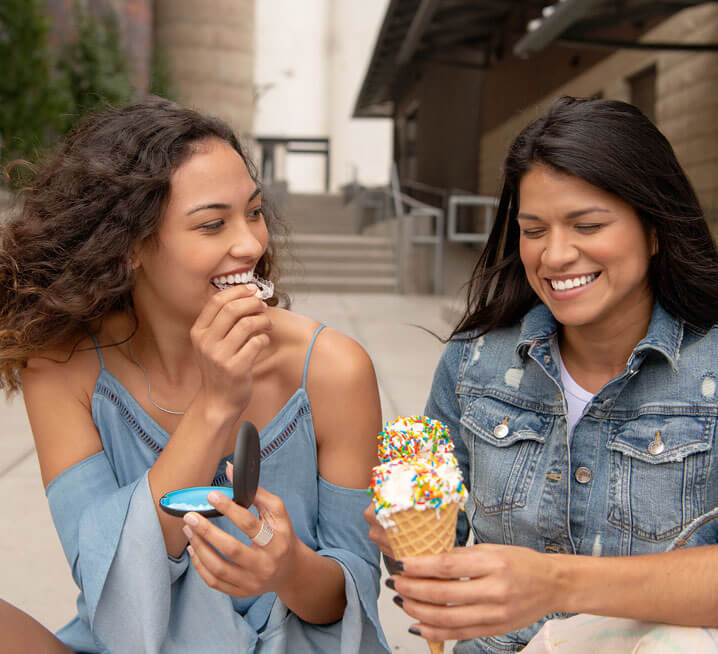 is Invisalign® right for me?
Our specialist team at Invisible Orthodontics will make a careful assessment of your jaw and teeth to determine if Invisalign® is right for you. At your initial appointment, we will examine your teeth and bite, and take x-rays, digital photos, and 3D Intra Oral scans of your teeth. All this information will help us evaluate whether you are a good candidate for Invisalign®. If you are, we will further explain how Invisalign® technology works and demonstrate our 3D software used to plan your treatment. We will then make a treatment plan specifically for you and send all this information to Align Technology, the US company that manufactures Invisalign®. They will manufacture your customised series of aligners and send them to us so we can begin your treatment.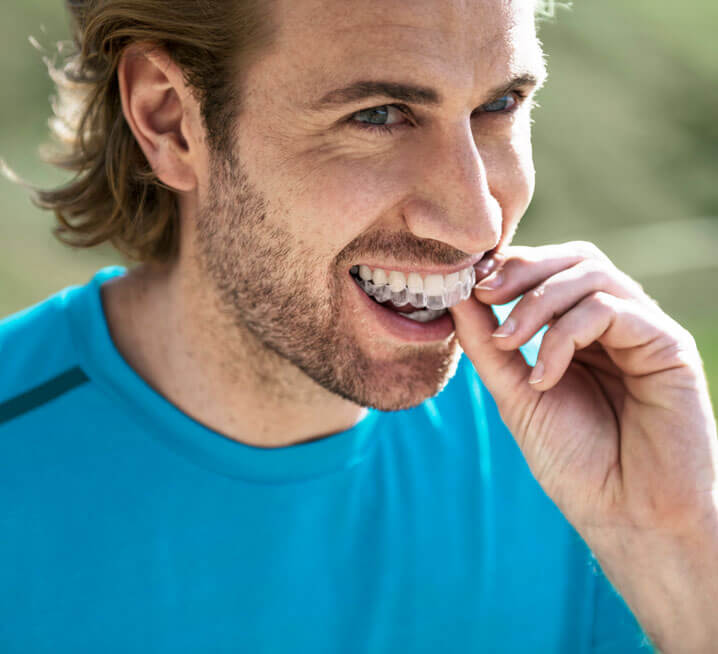 how do you clean Invisalign® aligners?
Because Invisalign® aligners are completely removable, they are easy to keep clean. First of all, simply remove your aligners prior to eating or drinking anything but water. Rinse them with water after you remove them and again before you put them back in. This keeps them fresh and odour free. Once or twice a day when you brush and floss your teeth, brush your aligners inside and outside with your regular toothbrush. It is also recommended you soak them for 15 minutes in a denture cleaner to keep them extra fresh.
With over 5 million patients, Invisalign® is clearly an excellent choice for many people.
*We offering a free consultation for anyone under the age of 18.